Eric Tozzi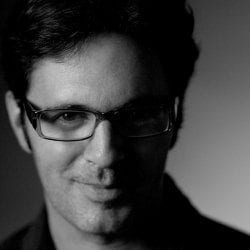 Eric Tozzi is a multi-hyphenate. Science fiction writer. Video and film editor, visual effects artist with IMDb credits including Star Trek: New Voyages. Award winning film director for Ray Bradbury's "Kaleidoscope." Former NASA/JPL documentary producer and editor for Mars Rover Missions. He's also a musician, son of Grammy winning Opera Star Giorgio Tozzi.
Heavily influenced by classic science fiction authors, films and television. Lover of film scores, classical music and hard rock/metal.
Married to a scifi writer, raising an adorable cat.