Will Swardstrom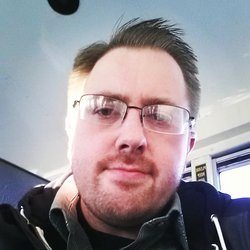 Will Swardstrom is a speculative fiction author. He has two full length novels, Dead Sleep and Dead Sight, and is at work on the finale in the trilogy.
He also has three stories in The Future Chronicles anthology series (Uncle Allen in The Alien Chronicles, Z Ball in The Z Chronicles, and The Control in The Immortality Chronicles). Each of those anthologies has charted in the Top 5 on the SF Anthology list and The Alien Chronicles reached as high as #6 on the Overall Top 100 List. The Control from The Immortality Chronicles has been nominated for Best American Science Fiction.
He also has a few stories set in Hugh Howey's WOOL Universe among his various other short stories and novellas. He lives in Southern Illinois with his wife and two kids.
Will's Website